Meet our Owner & Nail Expert Ellen Flood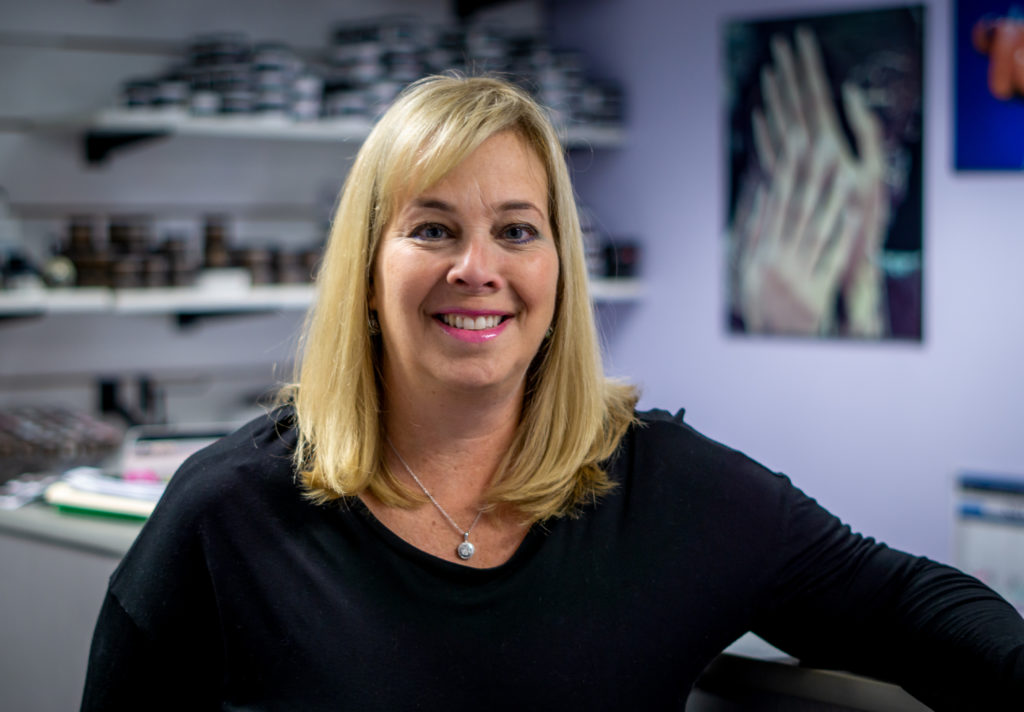 The Ontario Nail Institute is owned and operated by Ellen Flood. Ellen is a graduate of the Business and Economics School at Wilfrid Laurier University. As a Master Nail Technician and Senior Educator with INT and Amore along with more than 20 years of experience Ellen and her staff can help you achieve your goals in this exciting and demanding industry.
Hollywood Nails
Ellen's renowned reputation and exceptional work have gained her celebrity clientele. She has worked with Cate Blanchett, Queen Latifa, Anna Kendrick, Sarah Paulson, Rose Byrne, Hayley Atwell, Odeya Rush, Deepika Padukone, Melanie Lynskey, Baby Ariel, Chandler Kinney and more.


Accomplishments
Judge for the Canada Nail Cup at the Toronto ESi – 2017
Judge for Contessa awards in the Nail Art, Nail Enhancement & the Salon Interior design categories – 2008
Judge for the CNTC live competitions – 2007
Jury President at Montreal Exceptionail Olympiades – 2006
Presenter to all of the Southern Ontario Regional Health Boards about equipment and sanitation procedures specific to nail salons – 2004
Finalist in Canadian Hairdresser Mirror Awards – 2004
Canadian Nail Enhancement Artist of the Year – 2004
International Educator – teaching UV gel to Japanese nail artists – August 2003
ABA Award Winner – 2000
Finalist in Contessa – 2000

Our School
As a private facility, TONi offers flexibility when it comes to learning. Whether you are just beginning a career in nail technology or enhancing your current skills, there are many workshops and classes. In Ontario, there is no licensing or regulated certification in this field. As such, you must rely on the experience and reputation of the facility you choose to train with.
The Ontario Nail Institute was featured in the October 2006 issue of Nails magazine. The article "Schools that rock" focused on 10 training facilities in North America that have excellent reputations for their beauty industry teachings. TONi was one of only 2 facilities in Canada that made the article, the other 8 were US based schools.
Gellen Brand
Ellen had developed and put out her own gel line and sundries for sale to existing salons, schools and these products are used by students in the TONi classroom.
Ellen released her "Gellen" UV polish line and has now re-branded the TONi gel to Gellen hard gel.

Community Work
Ellen is also actively involved with Board of Education as a volunteer speaker and presenter for high school job fairs, career carousels and cosmetology programs to inspire the young generations.